Fulton Tile and Stone is a full-service commercial flooring contractor that specializes in all types of hard tile, natural stone, large-format tile panels, as well as all types of soft flooring and accessories such as carpet tile and LVT. We have some of the most highly skilled and highly trained installers in the region and can offer you the best quality and versatility in the flooring industry. Please give us a call on any current or upcoming projects that we might be able to assist you on. There are plenty of other contractors in the area. Let us show you why we have set ourselves apart from everyone else.

Featured in the national magazine:
Quality Craftsmanship
We pride ourselves on doing things right the first time.
Performance
We have the workforce to complete your flooring project on time and we have the track record and references to back that up.
Within Budget
Our diverse experience and relationships with our suppliers allows for excellent value engineering and product management.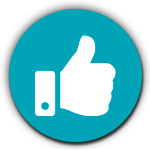 Dependability
We are on the job when you need us there.
Safety Record
Our employees exercise the safest possible work practices and are rewarded for safety performance.
Relationships
We bring innovative thinking to all our flooring projects with a team of workers and other contractors that are forward thinking and enjoyable to work with.
Trust
We have built our business on a foundation of trust between our clients, general contractors, designers and architects.
Give us a chance to show you why we are the preferred flooring contractor in the region!